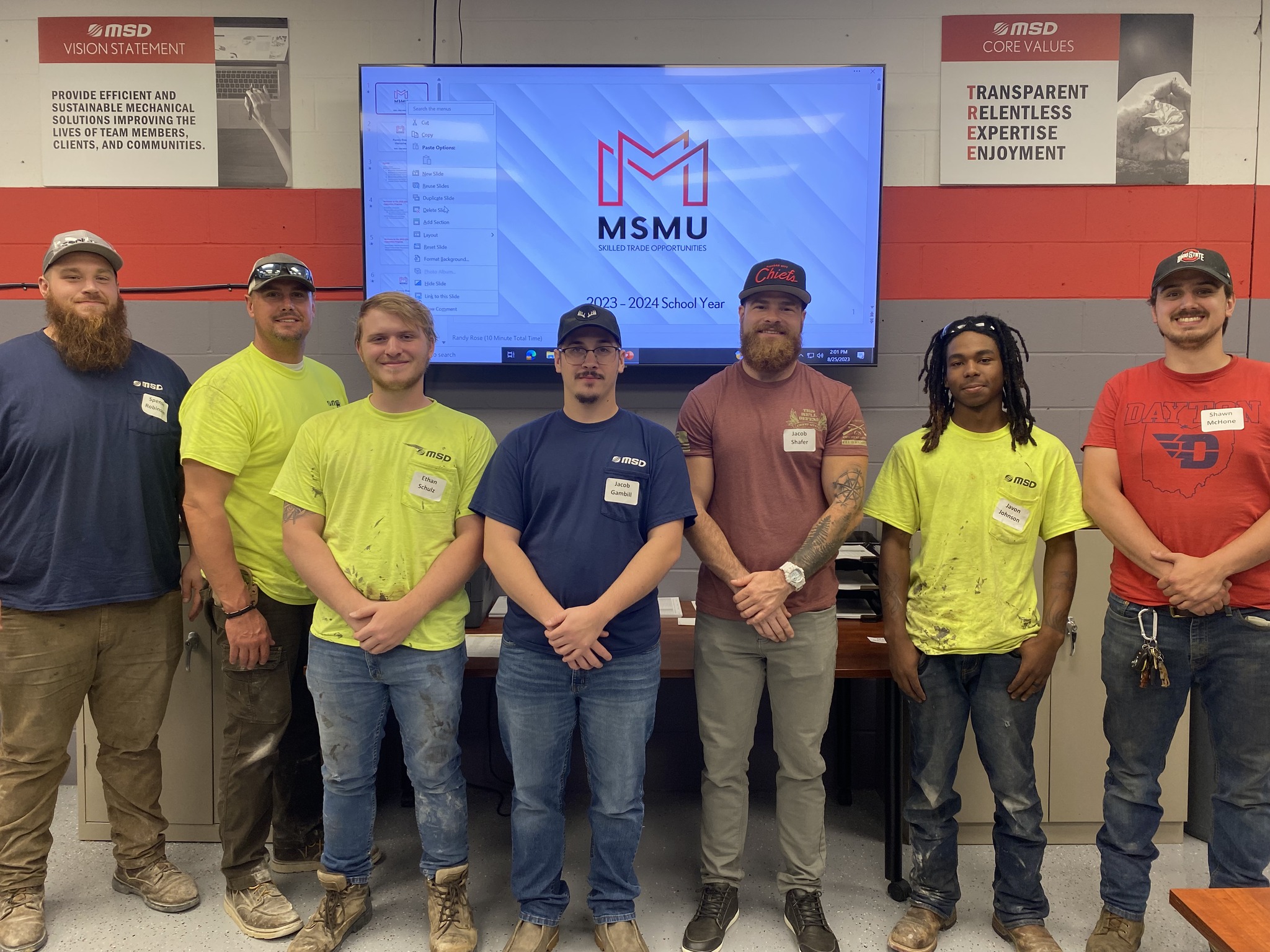 Last week marked a remarkable milestone at Mechanical Systems Mini University (MSMU). It was Signing Day—an event that sets the stage for dedicated individuals ready to embark on an educational journey in the trades. Being a proud sponsor of MSMU applicants, all of us at MSD are still buzzing from the excitement, and we can't wait to share the highlights with you!
Why MSMU is a Solid Investment in Your Future
Before diving into the special moments from Signing Day, let's quickly revisit what MSMU brings to the table. Accredited by the State of Ohio and utilizing the NCCER curriculum, MSMU specializes in HVAC/Sheet Metal, Piping/Plumbing, and Service training. Designed by industry professionals, the courses here don't just provide hands-on skills; they also instill the theory, blueprint reading, and practical application that make those skills truly effective.
The Unforgettable Moments from Signing Day
Although the event took place last week, the energy still lingers. Each trade group—HVAC/Ductwork, Plumbing/Piping, and Service—had its moment in the limelight with a dedicated signing ceremony. Apprentices committed themselves to their chosen trade by signing on, and we at MSD were thrilled to bear witness to such commitment. Each signature inked on the day was more than just ink; it was a pledge to excel, learn, and contribute to the industry.
More Than Just Signatures: A Day of Community Building
After all the official proceedings, it was time to relax and relish in the accomplishment of the day. We celebrated with a snacks or some might say a meal that provided not just sustenance but also a platform for meaningful conversations. The dialogue flowed as easily as the food, covering everything from the future of the trades to the unique experiences MSMU offers its apprentices.
Looking Ahead with Optimism
The four-year journey these apprentices are setting off on is both demanding and rewarding, and we are eagerly looking forward to sponsoring them every step of the way. With MSMU's unparalleled training and our continued sponsorship, the sky's the limit for these talented individuals.
So here's to the apprentices of MSMU—you've already shown you have what it takes to make a commitment. Now let's see what amazing things you'll do next!