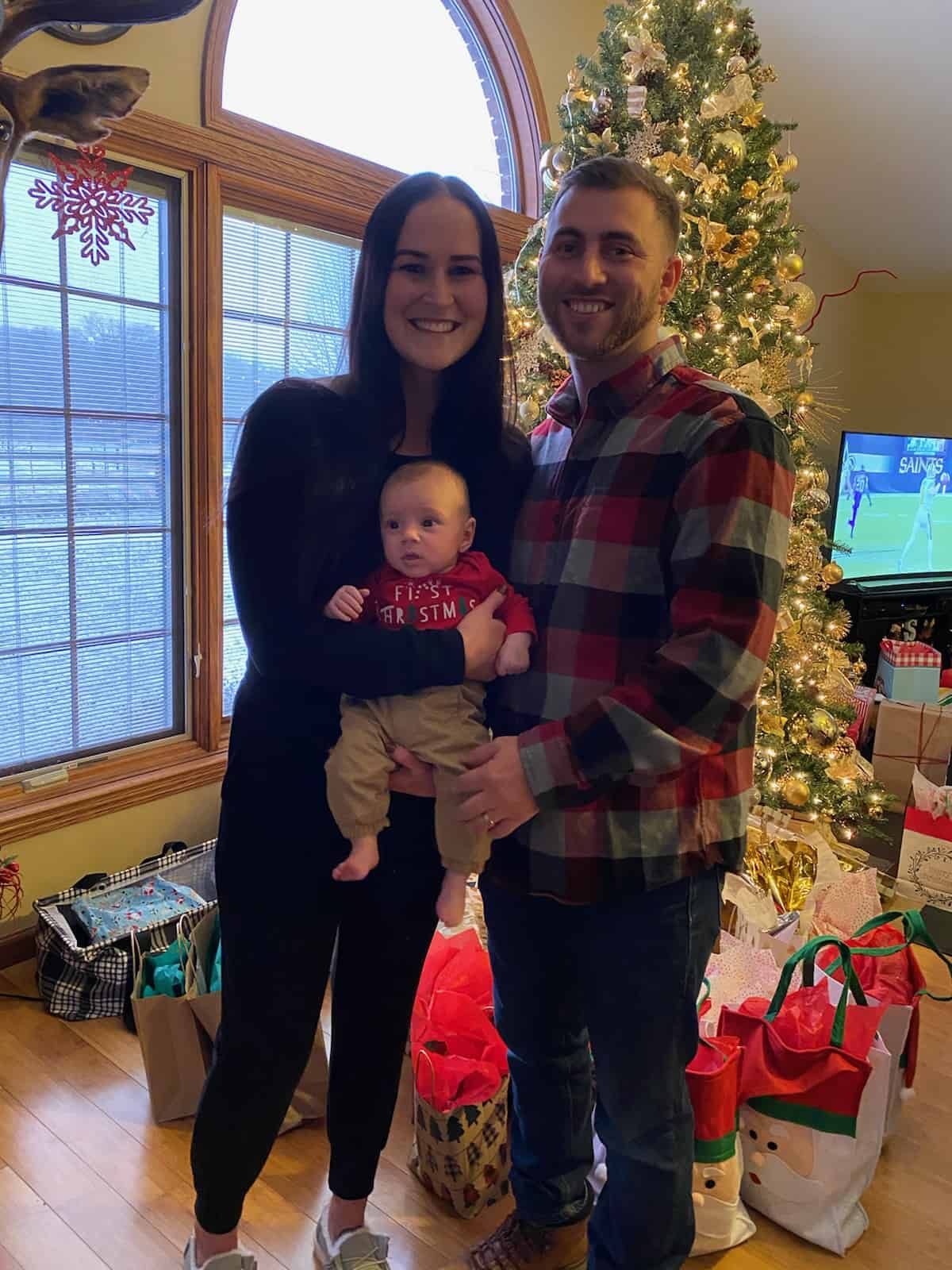 My main role here at MSD is an Accountant in the Finance Department. I have been in this role for almost 8 years. Since RSM recently merged with MSD, my role has been changing some, but I love the different things that are thrown at me to learn and develop my skills in the department.
My husband, James, and I just had a baby boy in October 2020 (James V) so our lives these days revolve around getting to know this little man and enjoying the new things he does every day. We cannot wait for summer to be able to enjoy the outside with him.
If you could choose to do anything for a day, what would it be?
These days, I would take a "me" day and relax. Maybe get a massage or some much-needed sleep.
What two radio stations do you listen to in the car the most?
Sirius XM – the Highway OR Today's Country on apple music.
What is your favorite family vacation?
Our honeymoon in Saint Lucia! It was so beautiful and so much fun; I would go back ASAP.
What is your favorite game or sport to watch and play?
 Watching football with my boys/family. (Bengals or Bills)
If you could live anywhere, where would it be?
I would go South, to Tennessee or somewhere near the mountains.
What is your proudest accomplishment?
Becoming a mother to my sweet baby boy.