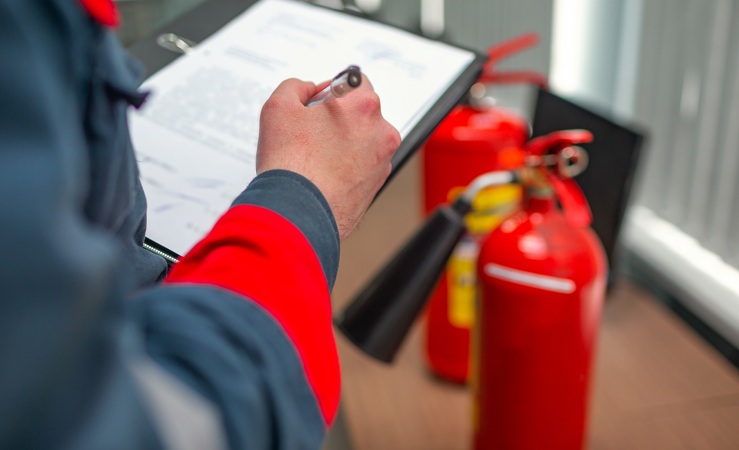 At MSD Technologies, we know that the safety of your commercial or industrial property is a non-negotiable requirement. Specializing in advanced fire alarm systems, we're here to make sure your property is as secure as possible. We're delighted to extend our offerings to the Dayton, Cincinnati, and Columbus Ohio areas, especially after the recent acquisition of B&G Technologies in December 2022.
Why Fire Alarm Monitoring Systems are Crucial
Fire alarms are essential for any comprehensive fire safety strategy. They are your first line of defense in case of a fire, providing early warnings that can save lives and property. But to fully leverage this safety measure, a robust fire alarm monitoring system is key.
Let Us Help You Make the Right Choice
With a plethora of brands and features to choose from, selecting the right fire alarm system can be overwhelming. That's where we come in. Our team of experts will guide you through the process, considering factors such as the size of your property, the nature of your business, and your specific security requirements. We'll help you decide between the advanced technology of Residieo (Honeywell), the reliability of Silent Knight, or the specialized capabilities of brands like CDVI, HikVision, and Acti.
Our Comprehensive Capabilities
24-Hour Professional Monitoring –  Our UL listed and FM approved monitoring center provides round-the-clock vigilance, ensuring immediate response the moment your fire alarm is activated.
System Consultation, Installation, and Inspections – Whether it's the enterprise-level scalability of Residieo (Honeywell) systems, or the reliable infrastructure of Silent Knight, we offer customized solutions tailored for your property. Regular inspections ensure that these systems continue to work at peak performance.
Cell Back-up Capabilities – Don't worry about phone line failures or interruptions. With backup options from brands like DSC, you can rest assured that your property is continuously monitored.
Web-Enabled Systems – Brands like CDVI and HikVision offer state-of-the-art web-enabled fire alarm systems, allowing you to have full control over your settings and user permissions, right from your web browser.
Industry-Leading Partnerships
We've meticulously selected our partners to bring you the highest quality fire alarm systems. Whether it's the cutting-edge technology of Residieo (Honeywell) and Silent Knight, the reliability of DSC, or the advanced capabilities of CDVI, HikVision, and Acti, you can trust that your fire alarm system is top-of-the-line.
Tailored to Your Specific Needs
No two properties are the same, and we get that. That's why we work closely with you to understand your specific needs. We offer a full spectrum of fire alarm solutions from brands like Speco, known for their user-friendly designs, to ensure you receive a tailored service that gives you complete peace of mind.
Unwavering Customer Support
We're not just about selling products; we're about building lasting relationships. Our team is always ready to support you, addressing any queries or issues promptly and efficiently.
There's no compromising when it comes to fire safety. With MSD Technologies and our partnerships with industry-leading brands like Residieo (Honeywell), CDVI, Silent Knight, Speco, DSC, HikVision, and Acti, you're not just getting a product—you're investing in a safety solution.
Don't hesitate to take the next step in safeguarding your property. Contact us today to schedule a consultation, and discover the peace of mind that a state-of-the-art fire alarm monitoring system can offer you. We look forward to working with you!