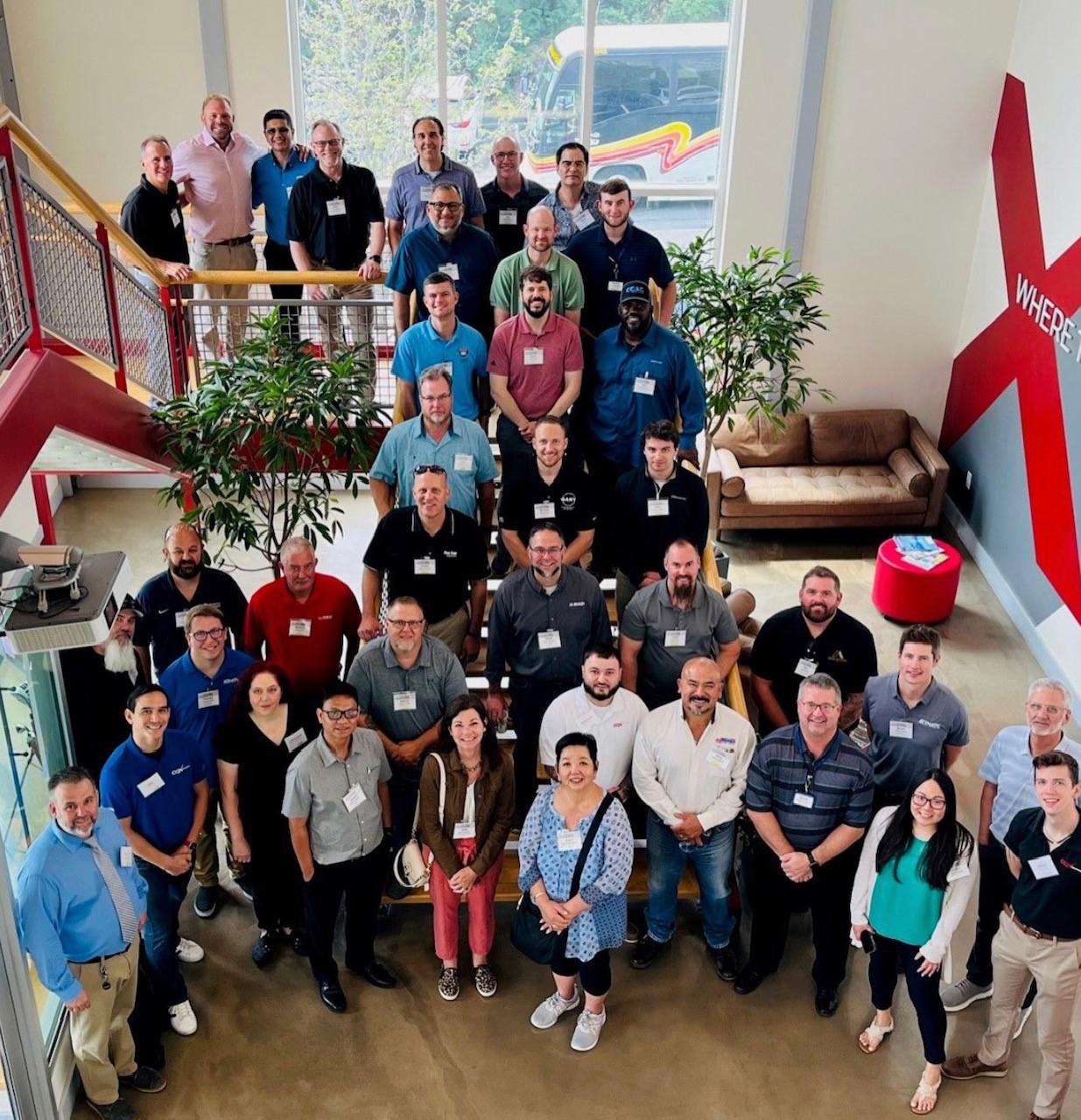 We are absolutely thrilled and honored to have had the incredible opportunity of being active participants in the highly esteemed Synergy Solutions Group Construction Forum that took place over the course of this past week! Our esteemed representatives, Mark Denlinger and Sheldon Ladd, were among a select group of visionary industry professionals who gathered for a couple of days filled with unparalleled collaboration, stimulating open dialogues, and the invaluable exchange of best practices that promise to drive our industry forward.
The atmosphere at the forum was nothing short of electrifying, as like-minded individuals came together with an unwavering enthusiasm for fostering real, tangible change within our industry. The forum served as a melting pot of diverse perspectives and experiences, where everyone present showed an unparalleled dedication to enhancing our field's practices and methodologies.
What truly stood out and left an indelible impression on all attendees was the remarkable spirit of openness and honesty that permeated every interaction. The willingness of each participant to share their own experiences, both successes and challenges, created an environment of trust and camaraderie that fueled productive discussions and deepened connections among industry peers.
The level of passion displayed by every individual present was truly inspiring. It was evident that each one of them shared a collective vision of elevating the construction landscape to new heights. With their hearts set on leaving a lasting impact, they actively engaged in exploring innovative solutions, cutting-edge technologies, and forward-thinking strategies that promise to revolutionize how we approach construction projects.
As we reflect on the enriching experience of the forum, we are filled with immense gratitude for the collective wealth of knowledge that was shared generously by all participants. The learnings and insights gained throughout those days are invaluable resources that will undoubtedly prove instrumental in transforming our practices and methodologies for the better.
Not only did the Synergy Solutions Group Construction Forum serve as an excellent platform for networking and establishing professional relationships, but it also reinvigorated our sense of purpose and passion for the industry. We feel empowered, armed with newfound knowledge, and equipped with a renewed determination to make a difference in our respective roles.
Indeed, this gathering of forward-thinking minds has sown the seeds of innovation and collaboration that are destined to bear fruit for years to come. The impact of this transformative experience will ripple throughout our industry, leaving a lasting legacy of progress and positive change.
In conclusion, we extend our heartfelt gratitude to Synergy Solutions Group for organizing such an exceptional event, and we express our sincere appreciation to all the participants for their unwavering commitment to making a difference. We are more inspired than ever to carry forth the momentum gained from this forum and work collectively towards shaping a brighter and more prosperous future for the construction industry. Together, we will continue to build, improve, and innovate, fueled by the spirit of collaboration and the pursuit of excellence.