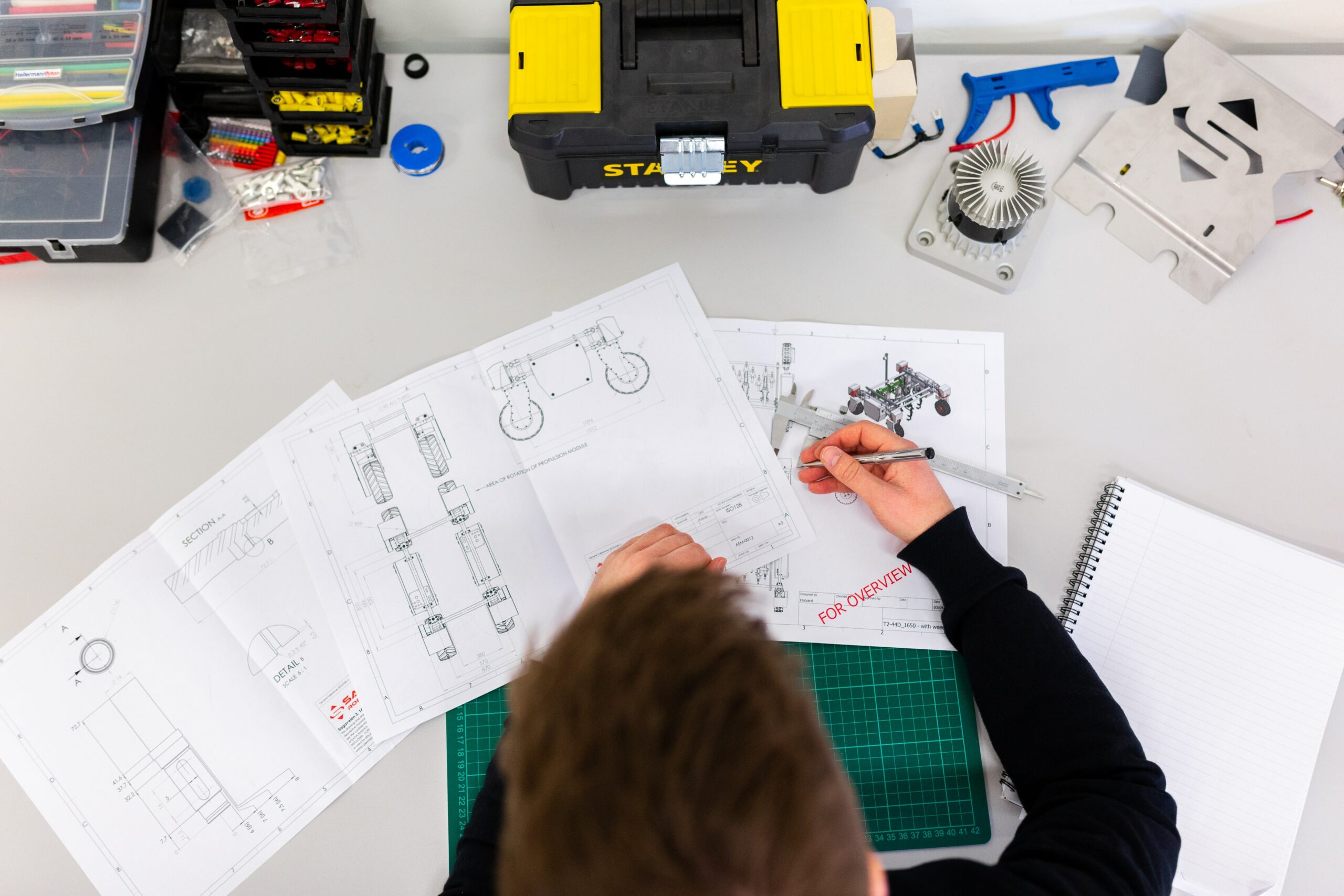 Efficient Design-Build Solutions for Commercial Engineering: Empower Your Facility with MSD Inc.
Welcome to MSD Inc., your trusted partner in commercial engineering and design-build solutions. We understand the critical role that mechanical systems play in creating comfortable, productive, and energy-efficient spaces. Our specialized team of mechanical engineers is dedicated to providing turn-key design solutions that integrate mechanical, building automation controls, electrical, plumbing, fire alarm, and security systems into building designs and applications. With our expertise and commitment to excellence, we deliver comprehensive solutions that meet your facility's specific needs and drive long-term sustainability.
Putting Your Best Interests First: Integrating Design and Engineering
At MSD Inc., we prioritize your best interests throughout the design-build process. We seamlessly integrate design and engineering to create efficient and cost-effective solutions tailored to your facility. Our process starts with a meticulous evaluation of existing site conditions and precise design load calculations. This allows us to select the most appropriate equipment and design a complete system using our custom-engineered BIM (Building Information Modeling) model. BIM serves as a digital blueprint, incorporating essential data about the building elements and systems, ensuring accuracy and optimization in design.
Cost-Effective Design-Build Solutions: Maximizing Value
We understand the importance of aligning design with your budget parameters. To ensure cost-effectiveness, our team conducts thorough cost analysis, including Guaranteed Maximum Price (GMP) and Not To Exceed (NTE) evaluations. We provide value engineering propositions that offer good, better, and best solutions, presenting you with options that prioritize both quality and affordability. By working closely with you, we refine and finalize the BIM model, coordinating it seamlessly with the building's architectural, structural, and trade applications.
Comprehensive Capabilities for Your Commercial Engineering Needs
MSD Inc. offers a wide range of capabilities to meet your design-build and commercial engineering requirements:
1. In-House Licensed Professional Engineers: Our team consists of licensed professional engineers with expertise in mechanical engineering. This ensures that our design, engineering, and project management services are of the highest quality and meet industry standards.
2. Turnkey Solutions for New Systems, Redesign, and Retrofit: Whether you require new mechanical systems, redesigning of existing systems, or retrofitting old systems, we provide comprehensive turnkey solutions tailored to your unique facility needs.
3. Comfort, Ventilation, Process HVAC, Plumbing, and Piping Systems: We offer design, engineering, and installation services for systems that prioritize comfort, ventilation, process HVAC, plumbing, and piping. Our solutions ensure optimal functionality and energy efficiency.
4. Energy-Efficient HVAC Management and Solutions: At MSD Inc., we specialize in energy-efficient HVAC solutions. Our expertise includes system design, equipment selection, operation, and maintenance. By optimizing your HVAC systems, we help you reduce energy consumption and enhance sustainability.
5. VRF System Design & Installation: We provide design and installation services for Variable Refrigerant Flow (VRF) systems. Working with renowned brands like Mitsubishi, Daiken, and LG, we deliver cutting-edge solutions for efficient heating and cooling.
6. Pool/Spa Dehumidification Systems: MSD Inc. offers design, engineering, and installation services for pool and spa dehumidification systems. Our solutions ensure a comfortable and controlled environment for your aquatic facilities.
7. Geothermal Systems: We specialize in designing, engineering, and installing geothermal systems that utilize the earth's natural heat exchange properties for heating and cooling. These systems offer sustainable and energy-efficient solutions.
8. Steam and Hydronic Systems: Our expertise extends to designing, engineering, and installing steam and hydronic systems. These systems utilize boilers and piping to effectively heat and cool buildings.
Creating Spaces that Empower Your Facility
At MSD Inc., we recognize that every building has its own unique requirements. That's why our team of experts works closely with you to understand your specific needs and goals. By creating sustainable and efficient systems, we enable your teams to be confident, productive, and comfortable. If you're seeking a partner that can help you achieve your vision and deliver efficient design-build solutions, contact our team at MSD Inc. today!