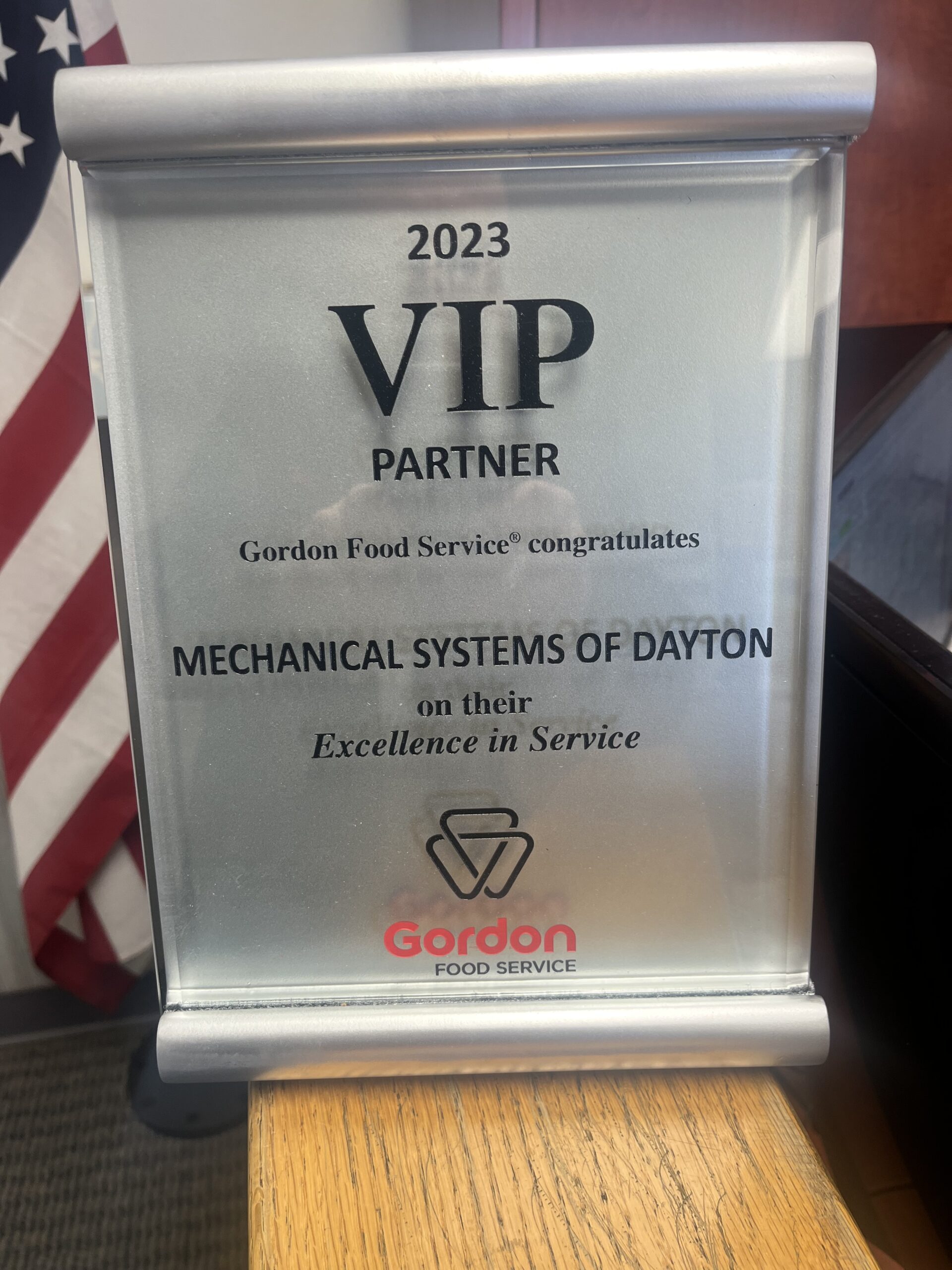 We've always known that the heart of MSD, Inc. is its unwavering commitment to client satisfaction. But sometimes, it feels extra special to have those efforts recognized by those we serve alongside. Last month, a momentous occasion marked MSD's journey as we were honored with the VIP Partner Award by Gordon Food Services at their Annual Meeting, a testament to the dedication and hard work of our team members.
In a gala filled with industry leaders, two of our own, Joe Shank and Johnny Stewart, represented MSD with pride. As they stood to accept the award, it wasn't just a win for MSD but for every mechanical service provider striving for excellence. This recognition was historical, as it was the first time Gordon Food Services extended this accolade to a Mechanical Service Provider. And what an honor it was!
This award is more than a trophy on our shelf; it's a narrative of the countless hours and the immense passion our team pours into every project. It's about the late-night calls, the early-morning fixes, and the relentless pursuit of solutions that keep our clients' operations running smoothly. Our team members live out our mission daily, ensuring every interaction with MSD is a positive, fulfilling experience.
Receiving the VIP Partner Award is not just a milestone but also a reminder of our responsibility. It reinforces our promise to deliver nothing less than 100% client satisfaction. It's a commitment etched into the core of MSD, driving us to excel, to innovate, and to forge lasting partnerships with giants like Gordon Food Services.
We extend our heartfelt gratitude to Gordon Food Services for this honor and to our incredible team for making it possible. A special shout-out to Joe and Johnny, who embody the spirit of MSD and represent the collective effort of our entire team.
As we celebrate this achievement, we're reminded of our mission. This award is a motivation to continue pushing the boundaries, to maintain the high standards we've set for ourselves, and to ensure that our clients always have a partner they can count on in MSD.
Thank you to everyone who has been a part of our journey. Here's to continuous growth, unwavering dedication, and many more accolades to come!