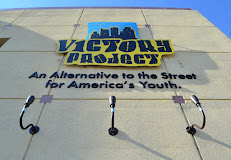 MSD is committed to giving back to the community through various initiatives and partnerships, and one of our most notable collaborations is with The Victory Project (TVP). We are proud to be a part of their mission to empower young men in Dayton, Ohio, by providing them with the tools they need to succeed and break free from the cycle of poverty.
The Victory Project is a privately funded 501(c)3 after-school program that focuses on mentoring disengaged young men in grades 8-12. Their mission is to empower youth to discover the life God intended by mastering self-awareness, self-sufficiency, and selfless service while tearing down the pillars of poverty, all without government funding.
TVP is open year-round, six days a week, and builds relationships with the young men they serve, earning the right to be heard. Their program provides a wide range of services, including sharing dinner together throughout the week to feed them physically, tutoring and working at their micro-enterprise to feed them intellectually, and Bible studies to feed them spiritually.
Currently, TVP can serve up to 50 youth at a time in their facility located at 409 Troy Street in Dayton, Ohio. However, they are planning to open a second boys' campus and their first girl's campus in 2023 to provide even more young people with the opportunities and support they need to succeed.
The Victory Project's motto is "It's less about what we do and more about what we undo," and their approach is to create an environment so valuable that the student modifies their behavior to maintain membership. This approach is what sets TVP apart from other organizations that force compliance on their members.
MSD is proud to support TVP as one of our Give to Grow Community Involvement Initiatives. We have signed up for a couple of dates to provide members of the victory project dinner after school and work activities. Our team is excited to be a part of this initiative and to make a difference in the lives of these young men.
In conclusion, The Victory Project is an organization that focuses on education, entrepreneurship, and enlightenment in the greater Dayton Area, and MSD is honored to be a part of their mission. We believe that by working together, we can create a better future for the youth in our community and break down the pillars of poverty that hold them back.