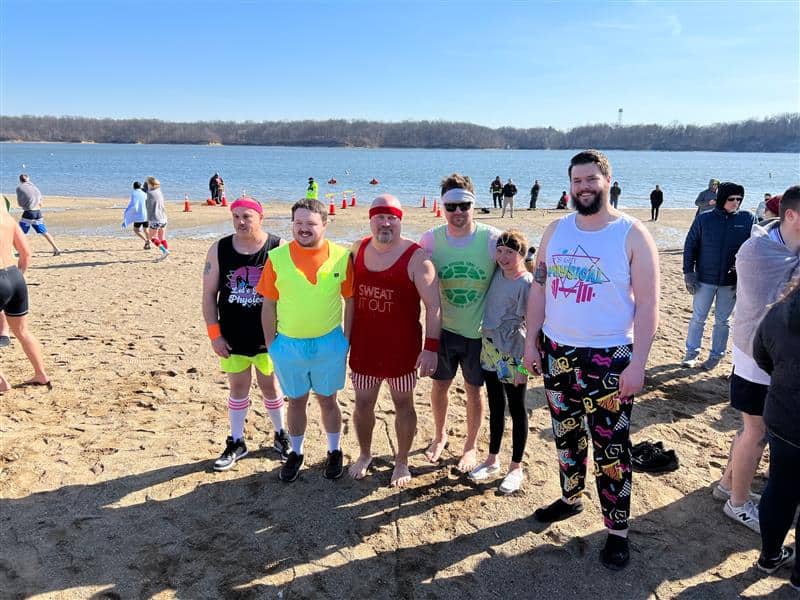 Have you heard of the Special Olympics' Polar Plunge? It's a totally cool and fun way to make a difference in the lives of people with intellectual disabilities. And trust me, it's an experience you won't soon forget.
The Polar Plunge is the organization's signature fundraiser, and it challenges individuals and groups to step out of their comfort zone and take a dip in icy waters in the middle of winter. It's a true testament to their commitment to the Special Olympics and the athletes they support.
Over the weekend, our team at MSD, Inc. took part in the Polar Plunge as part of our Give to Grow community involvement program. It was a chilly 33 degrees, but the excitement and thrill of taking the plunge kept us warm 🥶❄️💪
We're proud to dedicate the 2023 Polar Plunge in memory of Michael Kaiser. And there's even more good news – there are 9 Polar Plunge events happening across Ohio this winter! Some have happened as early as January, and others are happening as late as March. So, there's plenty of time for you to get involved and make a difference. Check out https://give.sooh.org/team/471606 for more information on how to participate in an upcoming Polar Plunge event. And trust us, you won't regret it. This is a fun and unique way to support a great cause, and it's an experience you'll never forget.
Thanks for joining us on this adventure! Let's make a difference together 💙